So, when I found out that all of the Housewives franchises were on Hulu I figured it was time to get invested in them. One of my friends had added me to a Bravo group on Facebook, and so I decided to dive in. I started with Vanderpump Rules and it's been downhill from there. I've thought it would be fun to rank all the Housewives since I'm watching all the seasons in the order they aired, and then rerank and add the new housewives as I watch. I'm currently on Season 3 of Atlanta, and I've decided to do a three-part post series on my current rankings. As I finish future seasons, I'll make one post with the new rankings, and how I got them. I'll make a page with my current Housewife rankings so Y'all can reference it if you so desire. As of right now, I have seen:
Real Housewives of Orange County Seasons 1-4
Real Housewives of New York Seasons 1-3
Real Housewives of Atlanta Seasons 1 & 2
Real Housewives of New Jersey Seasons 1 & 2
Real Housewives of DC Season 1
Vanderpump Rules Seasons 1-5
These posts are going to be much longer because I'm going to explain why everyone is where they are, in the future when they're updated after each season, I'll detail the choices I made, and how I made them. I use a website called FlicksChart. I assign every person a movie and use their ranking system to determine this. Some of these I don't 100% agree with, but it happens. Without further ado, counting down from 46, this will have Housewives 46-32
#46 – Michaele Salahi (Real Housewives of DC)
Oh, Michaele. Her and Tariq were such characters on DC, but they're also single-handedly the reason that Andy Cohen didn't renew DC and it was so good. She's also known as the White House party crasher and suddenly came out with her MS diagnosis when things got heated because people wanted to know how they got in. I think she's the lowest on my list because she a) got the show canceled and b) refused to even help the government see where the problems were in security so no one else could sneak in. Clearly, you don't love Obama that much if you don't even care about seeing him protected.
#45 Danielle Staub (Real Housewives of New Jersey)
The infamous "prostitution whore". If Michaele hadn't ruined DC she would probably be my least liked Housewife. I get that Danielle has had it hard, literally no one on the cast likes her, but she's a shyster. The book was probably not the greatest thing of Caroline to bring up, but the fact that Danielle claimed that it was childhood mistakes, and then pressed charges against Ashley when she'd done FAR LESS WORSE THINGS just proved to me that Danielle really has no morals.
#44 Scheana Marie (Vanderpump Rules)
She'll open Pandora's box for ya. Oh, Scheana. I don't even know where to start. I will admit that I listen to Good As Gold more often than I'd like to admit, but I just don't like her. I think she's a fake friend, and the ideas she was spouting about addiction when it came to Shay was dangerous. I feel like Scheana causes drama for no reason, and she has no idea how to be single. Girl. Take a break. Love yourself. Also, don't date Robby Hayes, he's gross.
#43 Kelly Killoren-Bensimon (Real Housewives of New York)
She's alone on Scary Island. She's here and Bethenny is here. Kelly seems to have literally no idea what being a Housewife is about. Granted, I think that she also has some mental health issues, but I just can't stand her. She can never answer a question about her own behavior straight up. She doesn't own up to any of her behavior and it's never her fault. I feel like my head is spinning when she talks. I hope she is enjoying her gummy bears and has learned when to go to sleep.
#42 Lauri Peterson (Real Housewives of Orange County)
I cheered for Lauri in the beginning, it must have been really difficult to be a single mom. Her issues with Josh seemed real and hard to handle, and while I didn't necessarily agree with her choices, I understood why she made them. However, the main reason she is this far down? Anyone who is this proud to be a gun-toting, card-carrying Conservative is gross to me.
#41 Alexis Bellino (Real Housewives of Orange County)
I identify as a follower of Jesus and have been in the evangelical world a lot. Alexis reminds me of the women who used to tell me that even when I wear normal shirts that are flattering, the fact that God gave me Size M boobs was tempting their husbands. It doesn't seem like she can do anything without his permission, and I just want her to be her own woman.
#40 Kim Zolciak (Real Housewives of Atlanta)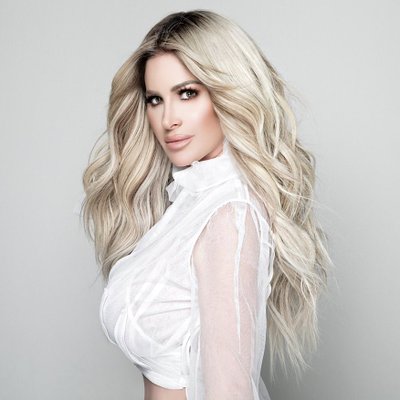 I will admit that I listen to Tardy for the Party a ridiculous amount but I really can't stand Kim. She takes advantage of the people closest to her, and similar to Kelly, can't seem to give a straight answer when asked questions. It's like when she realizes she's backed into a corner she just tries to distract everyone. Her story about why she started to wear wigs was so weird, and it felt off.
#39 Tammy Knickerbocker (Real Housewives of Orange County)
Literally, she was so boring I barely remember her, and she was on the show for FAR TOO LONG. I hated her scenes and can barely remember her.
#38 Quinn Fry (Real Housewives of Orange County)
Quinn was only on Real Housewives for like half a season and barely added anything to the cast. I remember her being SUPER religious and her really gaudy crosses, but boring otherwise.
#37 Lynne Curtin (Real Housewives of Orange County)
I will never forget how Lynne literally broke down randomly at the reunion because of someone making a joke about what an airhead she is. It felt like it came completely out of left field, and she was kind of a space cadet. Her kids were out of control and wild, and just…not entertaining at all. I couldn't root for her, she didn't make me laugh, I was just over it and her.
#36 DeShawn Snow (Real Housewives of Atlanta)
I honestly can't even remember her. She didn't annoy me, but she also didn't leave a lasting impression.
#35 Gretchen Rossi (Real Housewives of Orange County)
So I actually really liked Gretchen in the beginning, and I seem to be one of the few people that do believe her and Jeff were for real. I feel like she did genuinely love him, we just came in at a weird time in their relationship because they knew he was dying and she was dealing with all of that. I do not, however, like that she got with Slade and now I have to deal with Slade Smiley's annoying ass on RHOC. Hard pass.
#34 Cat Ommanney (Real Housewives of DC)
Cat was something else. Her husband was a White House photographer and she got uninvited because of Michaele's antics. She said she didn't really like Obama and preferred GWB, and didn't see color. Pretty problematic and her comments didn't age well. I would have liked to see more of her though, and the entire DC cast.
#33 Jacqueline Laurita (Real Housewives of New Jersey)
So I don't dislike Jacqueline, honestly her position kind of surprised me after I finished all of this. I think she is a little passive for my taste though. Overall, she's relatable, and I really love all the women of New Jersey. She and the whole Manzo clan make my heart happy.
#32 Tom Sandoval (Vanderpump Rules)
I don't really like Tom Sandoval. He was especially terrible with Kristen, but I just don't like him in general. He seems really cocky, he's not funny, he starts drama over nothing, but then acts like he's really above it. I think he's just too old for the restaurant drama life, and in his mind, he's still a frat boy. Yes, I dislike Tom Sandoval more than Jax.
What do you think so far? Do you agree or disagree? Come back tomorrow for part 2!
Until next time,