This is Part 2 of a Three Part series of ranking all the Housewives I've met so far. You can find Part 1 here.
So, when I found out that all of the Housewives franchises were on Hulu I figured it was time to get invested in them. One of my friends had added me to a Bravo group on Facebook, and so I decided to dive in. I started with Vanderpump Rules and it's been downhill from there. I've thought it would be fun to rank all the Housewives since I'm watching all the seasons in the order they aired, and then rerank and add the new housewives as I watch. I'm currently on Season 3 of Atlanta, and I've decided to do a three-part post series on my current rankings. As I finish future seasons, I'll make one post with the new rankings, and how I got them. I'll make a page with my current Housewife rankings so y'all can reference it if you so desire. As of right now I have seen:
Real Housewives of Orange County Seasons 1-4
Real Housewives of New York Seasons 1-3
Real Housewives of Atlanta Seasons 1 & 2
Real Housewives of New Jersey Seasons 1 & 2
Real Housewives of DC Season 1
Vanderpump Rules Seasons 1-5
These posts are going to be much longer because I'm going to explain why everyone is where they are, in the future when they're updated after each season, I'll detail the choices I made, and how I made them. I use a website called FlicksChart. I assign every person a movie, and use their ranking system to determine this. Some of these I don't 100% agree with, but it happens. Without further ado, counting down from 46, this will have Housewives 31-11
#31 Stacie Scott Turner (Real Housewives of DC)
Man did I love Stacie. Like I said, I really loved DC and wanted to see more of these ladies. Stacie was on the hunt for her biological parents, and her storyline involved her even going to the Nigerian Embassy to do that. I really enjoyed the relationship between her and her husband but struggled with her homophobia.
#30 Dina Manzo (Real Housewives of New Jersey)
Another member of the Manzo clan who get default love from me. I wish Danielle hadn't scared her off from Season 2, but I totally get why she left the show. I loved Dina's fire and passion but she was also somewhat forgettable.
#29 Jeana Keough (Real Housewives of Orange County)
Initially I didn't like Jeana all that much but mostly because of her husband and her son Shane. But as she left her husband and Shane moved out she easily became one of my favorites. I loved her relationship with Cara, and she seemed to have a really good head on her shoulders second only to Kimberly. However, towards the end of her time on the show she was SO annoying.
#28 Ariana Madix (Vanderpump Rules)
Something about Ariana really rubs me the wrong way. It could be that I feel like she's on a high horse, or that she tries to really act like she's above everything and everyone but engages in the drama just as much. Her whole vibe throws me off.
#27 Lala Kent (Vanderpump Rules)
Lala is actually the reason I started watching all of these without even realizing it. A show I really like kept quoting "Your man made out with my friend" and I wanted to get the joke, so I started watching. She rubbed me the wrong way originally, but when it came down to a lot of choices and I was presented with "Would I rather have Lala or so and so" Lala won more than I expected.
#26 Lynda Erkiletian (Real Housewives of DC)
I didn't expect to fall in love with the women of DC. I thought they'd be boring and I'd hate them because the show was cancelled in one season. Instead I loved them. I really liked Lynda who really didn't take shit. She was far above everyone else, but was not afraid to call Michaele on her shit, or her husband on how he regularly disrespected women. She put her foot down, and was the least problematic of all the housewives, and I adored her.
#25 Lisa Wu-Hartwell (Real Housewives of Atlanta)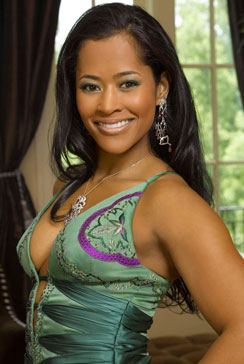 Lisa was so funny, but would also throw down in a heartbeat. Her holding NeNe back at the reunion cemented a place in my heart for her, and I wish she had stuck around for Season 3.
#24 NeNe Leakes (Real Housewives of Atlanta)
NeNe was another housewife I heard about before I ever started the show. She runs very hot and cold for me, sometimes I think she does too much, and other times I think she's hilarious and right on. Because she's so hot and cold that's why she ended up more towards the middle of the pack.
#23 Jax Taylor (Vanderpump Rules)
Oh, Jax, what ever are we going to do with you. He's a terrible boyfriend, not a very good friend, and is obsessed with drama. And yet somehow I love to hate him. He's not the brightest crayon in the box, but somehow his dumb activities grow on you, and I can't imagine not having his insanity in my life.
#22 Jo De La Rosa (Real Housewives of Orange County)
I couldn't believe that Jo was as young as she was when she started on Housewives, and I truly think she deserved so much more than what Slade gave her. She had an amazing personality and work ethic, and while her music career was kind of lame, and she was a little flakey, I really did like Jo.
#21 Vicki Gunvalson (Real Housewives of Orange County)
While Vicki can be really high maintenance sometimes, but I actually really like her and her crazy WooHooing. You can tell that Vicki really loves her kids and her family, but I do think she has a little bit of diarrhea mouth and sometimes it astounds me the things that she says in her ITM's. I really like her, and I like her and Donn (I know what happens), but I do think Donn contributes to her ranking here.
#20 Sheree Whitfield (Real Housewives of Atlanta)
Someone told me they were surprised that I liked Sheree more than NeNe, and while I'm not sure why I think it's because I haven't really been hot and cold with her. While she can be a little bougie at times, she hasn't really irritated me, I mostly laugh because who knows when She by Sheree is actually coming out! She's kind of ridiculous but takes herself really seriously, and in a way, I kind of love it.
#19 James Kennedy (Vanderpump Rules)
I really hated James. Like found him insufferable. I found him worse than Scheana most of the time. Then I got really stoned and was watching VPR and I fell in love with him a little bit. Scheana didn't become any more tolerable, but did I just buy "Pumptini" coasters for my new apartment? Hell yes, I did.
#18 Kimberly Bryant (Real Housewives of Orange County)
I actually have my notes from my VERY FIRST housewives episode ever, maybe someday I'll post it, but Kimberly was my favorite. She seemed the most grounded, and the most chill. She seemed the most regular, and I really wanted to see more of her. I was sad that she left, but also, not getting cancer is more important than my desire to be entertained.
#17 Mary Amons (Real Housewives of DC)
I don't know why I loved the DC housewives so much, but I really really did. I loved Mary. Sure she was a little crazy and at times problematic, but she was funny and handled the situation with Tareeq accusing her daughter of a felony with grace. She held her own, and I wanted to see what happened with her and her family. She was by far my favorite DC housewife.
#16 Brittany Cartwright (Vanderpump Rules)
I like Brittany and I truly think she is the only person who can handle Jax's BS. She deserves the best, but I don't love her like I love some of the other VPR cast members yet. However, I think her "Rawt in Hayl" is iconic, and I'm actually rooting for her and Jax to work it out. They're engaged now, so that's something.
#15 Sonja Morgan (Real Housewives of New York)
Wow did Sonja Morgan just come in and steal my heart. I love her excess, and how she also somehow became Kelly's keeper on Scary Island. She honestly seems really funny, kind of wild, but also the only one who saw Kelly was having some sort of psychotic break. I can't wait for more from her.
#14 Luann de Lesseps (Real Housewives of New York)
I honestly can't tell you what it is about Luann that I love. Maybe it's the fact that she calls herself the Countess and that she sees herself as the epitome of class. Maybe it's that she sings a song that really isn't any better than Kim's "Tardy for the Party". She's a little crazy, and a little full of herself, but I can't help but love her.
#13 Caroline Manzo (Real Housewives of New Jersey)
How can one not love the "thick as thieves" Caroline Manzo? Honestly, her openness and strength is an inspiration. I love the relationship she has with her kids, I love her relationship with her family, and overall I just think she's fantastic. She's one of my favorites of all time.
#12 Tom Schwartz (Vanderpump Rules)
 Why do I love Schwartzy the way that I do? I have no clue honestly. Maybe it's because he's the kind of guy I want, minus the cheating and making out with other girls. But I really love him. He's a loveable teddy bear with a dad bod, and while he did pour a drink on his girlfriend, who wouldn't pour a drink on Tequila Katie. Also his wedding vows made me die. Honestly, I love Schwartzie. So much.
#11 Alex McCord (Real Housewives of New York)
Yet another person I have no idea why I love as much as I do. Her parenting is wild, her and her husband are kind of co-dependent. Her husband sounds like he is from the UK and not Australia, but I digress. Alex can be kind of fiesty and I love it. She lives in Brooklyn which she is never afraid to tell you. I dunno, I just love Alex.
So what do you think? Do you agree or disagree? Are you ready for my top ten tomorrow?
Until next time!