I promise, the Housewives posts WILL wind down at some point. I have my original rankings posted, and then you'll only see a post as I finish seasons and they'll look a little something like this. I finished Atlanta Season 3 which introduced us to Phaedra and Cynthia. I can't stand Phaedra, and Cynthia at the reunion really won me over. I mostly found this season pretty boring, but another season bites the dust. I know this sounds silly, but I can't wait to finish out my entire goal.
As I stated in my original ranking posts, I use the website FlickChart to rank the Housewives, assign them each a movie, and when I finish a season, I rerank all the Housewives in that season and add in the new ones. Below were my results for each of the Atlanta housewives from Season 3.
Cynthia Bailey
Cynthia or Nene? Cynthia
Cynthia or Tom Schwartz? Tom
Cynthia or Kimberly Bryant? Cynthia
Cynthia or Sonja Morgan? Sonja
Cynthia or Brittany Cartwright? Cynthia
Cynthia takes ranking 16
I really liked Cynthia! I felt kind of indifferent to her, but once we got to the reunion and I saw that side of her, I really did love her. She's so cute and sweet and seems unproblematic.
Phaedra Parks
Phaedra or Jax Taylor? Jax
Phaedra or Gretchen Rossi? Gretchen
Phaedra or Alexis Bellino? Phaedra
Phaedra or Quinn Fry? Quinn
Phaedra or Tammy Knickerbocker? Phaedra
Phaedra takes ranking 40.
Phaedra is just a little too much for me, and she outright lies for literally no reason, including her due date. I get that her mom is religious, but still, why lie to other women who actually know what they're talking about because they're mothers? She just seems unnecessary and over the top for literally no reason.
Sheree Whitfield
Sheree was at ranking #20. After season 3, I reranked her with the following:
Sheree or Nene Leakes? Sheree.
Sheree or Tom Schwartz? Tom Schwartz.
Sheree or Mary Amons? Mary Amons
Sheree or Vicki Gunvalson? Vicki Gunvalson.
Sheree or James Kennedy? James Kennedy.
Sheree moves to #22
I'm not sure what changed for me about Sheree this season, but something did. I think maybe she can just be a little ridiculous for my taste, including her whole acting career. I did like her, however, and enjoyed seeing how things played out with that Love Doctor that she ended up breaking up with.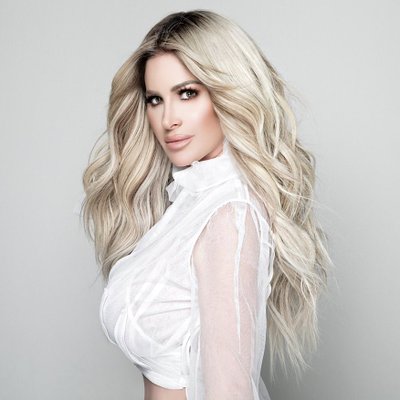 Kim Zolciak
Kim was at ranking #40. After season 3, I reranked her with the following:
Kim or Jax Taylor? Jax
Kim or Gretchen Rossi? Gretchen
Kim or Alexis Bellino? Kim
Kim or Quinn Fry? Kim
Kim or Lynne Curtin? Kim
Kim or Deshawn Snow? Kim
Kim moves to #37
Kim is still hella annoying, and the way she treats Sweetie isn't cool, I'm not really a fan. I didn't like how she treated Kandi throughout the whole "The Ring Didn't Mean a Thing" thing. Kandi is super talented and deserves respect. We also saw Kim meet Kroy this season, which is crazy because I've heard so much about him. I can't get over the fact that Kim is so much younger than she appears. It's wild.
NeNe Leakes
NeNe was at ranking #24. After season 3, I reranked her with the following:
NeNe or Jax Taylor? Nene
NeNe or Tom Schwartz? Tom
NeNe or Mary Amons? Mary
NeNe or Vicki Gunvalson? NeNe
NeNe or James Kennedy? Jame
NeNe moves to #21
I liked NeNe this season for the most part. I felt like she was funny, and I also felt like she deserved more than what Greg was putting her through. NeNe ended up ranking above Sheree after this season, and I think it was just because Sheree was annoying with her acting career and a few other things. Honestly, I know NeNe is a fan favorite, but I don't feel that way about her yet.
Kandi Burress
Kandi was at ranking #7. After season 3, I reranked her with the following:
Kandi or Jax Taylor? Kandi
Kandi or Caroline Manzo? Caroline
Kandi or Kimberly Bryant? Kandi
Kandi or Cynthia Bailey? Kandi
Kandi or Sonja Morgan? Sonja
Kandi moves to #15
MY GIRL KANDI. Kandi is so great, I absolutely love her. She is so talented, and funny but she also isn't afraid to put people in their place. She values her friendships with the other women, but she also doesn't mind telling them when Phaedra lied about her due date. I'm not sure how she dropped out of my top 10, maybe because I really like Caroline Manzo, but alas, this is what happens when you rank Housewives I guess.
So next up on my Housewives watch is Beverly Hills, Season 1. I'm so excited to see Lisa in her original environment and see if I love her as much as I currently do. I'm not sure if I really like Atlanta, but that doesn't mean that I'll stop watching. I'm on a mission. If you want to see where the Housewives are currently ranked, you can find my page here which is updated with the most recent rankings.
Until next time,