This should be the last Housewives update for a hot second. I finished Beverly Hills Season 1 and MAN do I love these ladies. Sure they all have rich people problems, and I was a little afraid I wouldn't love Lisa as much because someone had told me I might not, but I honestly think I love her even more.
As I stated in my original ranking posts, I use the website FlickChart to rank the Housewives, assign them each a movie, and when I finish a season, I rerank all the Housewives in that season and add in the new ones. I had to add in all the Housewives except Lisa, here are my results.
Kyle Richards
Kyle or Jax Taylor? Kyle
Kyle or Luann de Lesseps? Kyle
Kyle or Bethenny Frankel? Kyle
Kyle or Stassi Schroeder? Stassi
Kyle or Tamra Judge? Tamra
Kyle or Katie Maloney-Schwartz? Kyle
Kyle takes ranking 5.
I feel like this is the most unexpected love I found on BH. I really really loved Kyle. I loved her and her husband. I think she's fantastic and funny. What I wouldn't give to see her hang out with Tamra honestly. I feel like they'd be such a good pair.
Taylor Armstrong
Taylor or Jo de la Rosa? Taylor
Taylor or Caroline Manzo? Caroline
Taylor or Brittany Cartwright? Taylor
Taylor or Sonja Morgan? Sonja
Taylor or Kandi Burress? Taylor
Taylor takes ranking 17
I think it's hard to find a lady I didn't like a lot on Beverly Hills. Sure Taylor was a little crazy, and has gone slightly overboard on the filler and her daughters birthday, but I do really like her! She's funny and I feel like she's really real about her issues.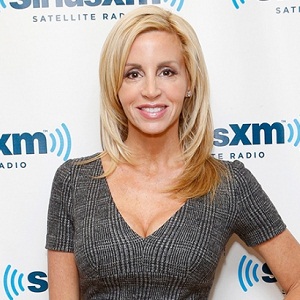 Camille Grammer
Camille or Jo de la Rosa? Camille
Camille or Caroline Manzo? Caroline
Camille or Brittany Cartwright? Camille
Camille or Taylor Armstrong? Taylor
Camille or Kandi Burress? Kandi
Camille or Cynthia Bailey? Cynthia
Camille takes ranking 20
To be honest, I hated Camille at first, and one of my favorite girls that I work with, Emma, was saying that you'd grow to love her. And I 100% did. The reunion weirdly enough made me really like her, and I totally understood how her divorce from Kelsey and her marriage falling apart would have caused her to act the way that she did. She's a little crazy, but she's kind of like a Ramona level crazy where you love her level of crazy and delusion.
Adrienne Maloof
Adrienne or Sheree Whitfield? Adrienne
Adrienne or Caroline Manzo? Caroline
Adrienne or Camille Grammer? Adrienne
Adrienne or Taylor Armstrong? Adrienne
Adrienne or Sonja Morgan? Sonja
Adrienne takes ranking 16
I like Adrienne a lot. I think mostly because she makes her own money, but she's also a peacekeeper which is really awesome. She stands up for what's right but doesn't involve herself in things unnecessarily. I think that's a really amazing quality, and something I wish I was more like. She's not SUPER interesting, but she's mostly unproblematic, so I like her.
Kim Richards
Kim or Sheree Whitfield? Sheree
Kim or Gretchen Rossi? Gretchen
Kim or Alexis Bellino? Kim
Kim or Quinn Fry? Kim
Kim or Deshawn Snow? Kim
Kim or Kim Zolciak? Kim Richards
Kim takes ranking #41
Oh Kim. I'm not a huge fan, honestly. It's clear she has some issues, but I just don't like her very much. I do think that Kyle takes care of her a lot, and while Kim does support Kyle, I just don't like her at all. She doesn't stand up for her sister, she gets in dumb fights, I'm just not here for Kim.
Lisa Vanderpump
Lisa was my number 1 after all the seasons of Vanderpump Rules. After season 1, I attempted to rerank her.
Lisa or Jo de la Rosa? Lisa
Lisa or Sonja Morgan? Lisa
Lisa or Kristen Doute? Lisa
Lisa or Tamra Judge? Lisa
Lisa or Stassi Schroeder? Lisa
Lisa or Teresa Giudice? Lisa
Lisa holds strong at number 1
I mean, Lisa is forever my number one. Forever and always. I love Lisa Vanderpump so so much, and I highly doubt that anything will ever change that. She's funny and clever, I love her relationship with Ken and I wish she was my boss.
Up next is Miami Season 1.  If you want to see where the Housewives are currently ranked, you can find my page here which is updated with the most recent rankings.
Until next time,